Biosafety cabinet SAVVY SL 1.8m is TÜV certified now!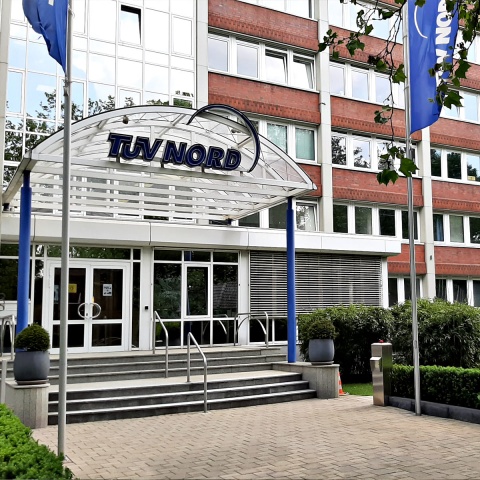 This is the third serial product of LAMSYSTEMS that qualified for being GS marked.
The first model certified by TÜV NORD in 2014 was a biosafety cabinet Class II Neoteric 1.2m. The next model certified in 2020 was the cabinet SAVVY SL 1.2m. And now the model of cabinet SAVVY SL 1.8m has passed the certification testing and has got GS mark. The main difference between SAVVY SL 1.8m and SAVVY SL 1.2m cabinets is the extended width of the work chamber: cabinet 1.8m allows two operators to work simultaneously.
At the same time, cabinet SAVVY SL 1.8m adopted all the technical advantages from its forerunners such as:
- sliding front sash that operated by electrical driven mechanism;
- touchscreen control panel that ensures simple control of the cabinet;
- unique pullout UV-unit that well-adapted for cabinet disinfection;
- audible and visible alarm system that immediately activated upon any disturbances of cabinet operating modes.
Despite the fact that the cabinet SAVVY SL 1.8m has all the same design features as the cabinet SAVVY SL 1.2m, TÜV NORD specialists carried out a full necessary inspection of all cabinet's parameters. Within this certification process, it was approved that the cabinet SAVVY SL 1.8m provides the required level of microbiological safety and complied with the requirements of electrical safety and electromagnetic compatibility.
For more details concerning biosafety cabinets SAVVY SL, please watch the video about it design features, airflow visualization in different operating modes and see it technical parameters in the brochure.