First TÜV NORD inspection: passed!
Representative from the international certification center TÜV NORD (Hamburg, Germany) Mrs. Schneider has visited the enterprise with the audit works on March 11-12.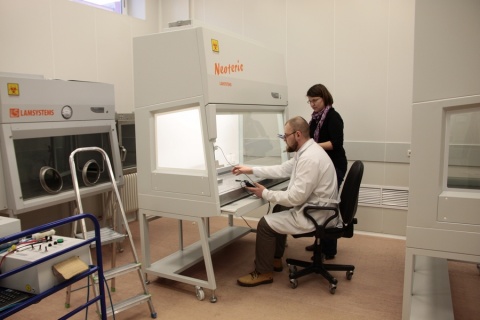 Auditor's visit concerned mandatory annual inspection of the manufacturer that has already received the TÜV certificate and the right to mark the products with GS stamp.
Certification authorities must regularly inspect the manufacturer in accordance with the Equipment and Product Safety Act (GPSG) regulating the use of SG mark to make sure that the producer fulfills all the technical requirements of the certified product when in serial production. The subjects of the audit are: manufacturing environment, quality control management system, personnel qualification, testing techniques, measuring and control techniques. Randomly selected serially produced product with GS mark shall also be examined with the regular set of tests.
The Microbiological Safety Cabinet Neoteric, class II, type A2 carries the GS mark among the LAMSYSTEMS equipment. LAMSYSTEMS holding received the TÜV certificate № 44 330 13085601 last year.

Report on the completion of the annual audit has proved the validity of GS mark on the Microbiologic Safety Cabinet Neoteric, class II, type A2 of the LAMSYSTEMS brand.