LAMSYSTEMS invites You to KIHE 2023!
28th Kazakhstan International Healthcare Exhibition – KIHE 2023 – will be held from May 17 to May 19 at the Kazakhstan Business Cooperation Center "Atakent" in Almaty, Kazakhstan.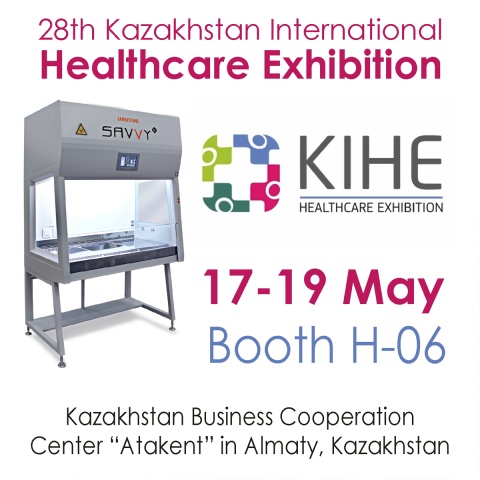 We are pleased to invite you to visit LAMSYSTEMS' booth H-06, where we are going to present two models of microbiological biosafety cabinets class II. Exhibition hall no. 10, booth no. H-06.
We would like to introduce these cabinets to you and tell you more about their working principle, such as the way the protection of the operator and the product is ensured; where is the best place to locate the biosafety cabinet at the installation site; how often technical parameters of the cabinet should be tested and more. We will assist you to choose the right product to equip your laboratory (our Product Line includes more than 100 models of serial equipment; moreover, we offer flexible approach to customized design). Our specialists will be glad to answer all of your questions.
We are really looking forward to meeting you there!
To get free e-ticket to visit the exhibition, use our promo-code KIHP173YYH.
For more information, please visit the KIHE website.
Meanwhile, let's look through exhibitions we took part in 2022: