Customized Design with Due Care!
During production of non-standard equipment, the greatest care is given to compliance with EN regulations.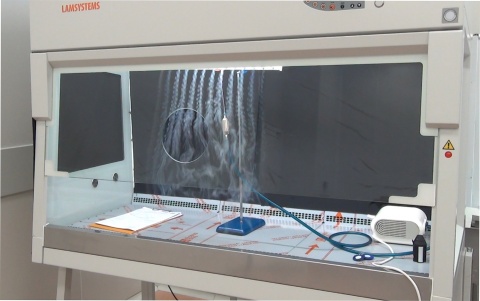 Customized design solving ad hoc problems is creative, challenging and in our case highly responsible process. The above especially applies to biosafety cabinets designed for work with pathogenic agents and microorganisms. This type of equipment shall protect an operator and environment from especially hazardous infections. The process of manufacturing of the cabinets is strictly regulated by EN standard since even a slight modification of configuration may lead to reduction of protection efficiency of the equipment.
However, sometimes, serial models cannot meet the specifics of operation and certain aspects of technical processes completely. Hence, standard equipment needs to be aligned with non-standard tasks.
Lately, the number of such requests from our clients has significantly grown. Fortunately, qualification, experience and customized design practice of our specialists allow them to find solutions that would satisfy a customer as well as comply with regulatory requirements.
The complexity of individual projects can vary from minor modifications of configuration of serial equipment to development of a completely new product that has never been produced before. No matter how complex the project is, every new product passes thorough inspection and testing of its compliance with technical specification as well as with EN requirements to the given type of equipment.
For instance, on the face of it, a slight modification such as a cutout in the window of a class II biosafety cabinet as per our client's request creates a potential threat to the operator as well as to the product since it may lead to escape of pathogens into the environment as well as to cross-contamination. To make sure such an interference with the construction of the cabinet is acceptable, our specialists visualized the airflows in the work chamber. The tests showed downflow laminarity near the cutout in the front window was indeed disrupted but slightly. When working in the cabinet, an operator needs to follow a set of certain rules such as to avoid rapid air disturbances close to the cutout and to conduct all the manipulations in the work chamber well away from the work opening.
Long-term experience of our specialists allows us to take on any task with confidence and at the same time to follow all the necessary regulations to the given type of equipment.