«MEDICA-2017»
LAMSYSTEMS representatives successfully presented their products at the largest specialized medical exhibition in the world.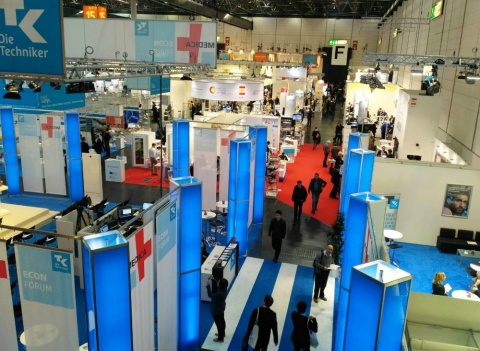 According to LAMSYSTEMS specialists, the exhibition was highly active; a lot of interest was shown in our products by the visitors that hadn't been familiar with our company before as well as by those who had been successfully promoting our products on the local markets, i.e. our distributors.
The visitors and attendees of the exhibition were interested in the latest technological developments and our new products as well as had a chance to evaluate the high quality and functional features of the class II biosafety cabinet SAVVY that was exhibited. A lot of guests were interested in cabinet operating processes, filter replacement ease, after-sale service etc. As a result, it is clear that such equipment is highly demanded on the Russian as well as on the international market.
A lot of attention was given by the visitors to the new product of the company: isolating transportation enclosure that was designed in the lead-up to the 2018 World Cup in Russia. The prospective customers assessed the functionality of the isolator that is able to maintain either negative or positive pressure depending on its purpose. At negative mode, the isolator is used for transportation of people suspected of being infected with especially hazardous diseases and, thus, it ensures the protection of the environment from the infection. At positive mode, the isolator can be used for protection of immunocompromised patients, for instance, for transportation of burn people.
During the four eventful days of exhibition, all of the appointed meetings with our partners from Sweden, Belgium, Romania, Lithuania, etc. were held and the company products were successfully demonstrated. The interest to LAMSYSTEMS products grows each year; and such exhibitions as MEDICA-2017 allow customers to deliberately opt for our products.