Biosafety Cabinet SAVVY at Korean Society for Molecular and Cellular Biology
LAMSYSTEMS Microbiological Safety Cabinet SAVVY was demonstrated at international specialized conference in South Korea.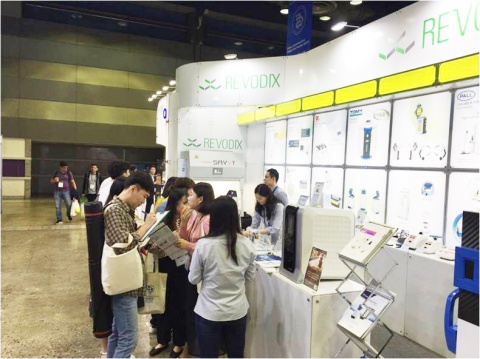 The international conference Korean Society for Molecular and Cellular Biology was held from the 17th to 19th of September in Seoul, Korea. For more than 30 years, the annual conference provides a unique platform for intercommunication of specialized experts as well as all associates.
LAMSYSTEMS products were exhibited by our partner REVODIX Inc. (Gyeonggi-do, Korea). The company demonstrated microbiological safety cabinet SAVVY at its stand. Visitors were interested in functioning and specification of the model. They further paid attention to price, after-sales service and overall purpose of this type of equipment in various industries.
According to our partner, the exhibition was highly successful as a lot of companies and potential customers were interested in LAMSYSTEMS products and received all the information that is necessary to make their first order.