The IV Applied Science Conference on Biological Safety Cabinets, Protective Clothing and Isolation Systems
The IV Applied Science Conference Microbiological Safety Cabinets. Work and Protective Clothing. Antiplague Costumes. Isolation Systems. was held from the 11th to 13th of September at LAMSYSTEMS premises.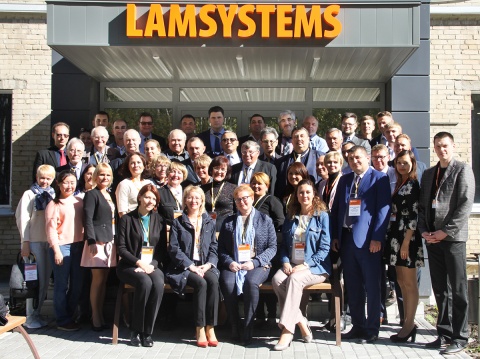 As traditionally, the main participants of the conference were leading specialists of state biological safety institutions. 45 authoritative representatives of the Russian Federal Service for Surveillance on Consumer Rights Protection and Human Wellbeing (Rospotrebnadzor), Federal Medical and Biological Agency of Russia, antiplague and virology research institutes, veterinary diagnostic centers etc. took part in a three-days marathon that consisted of a series of scientific reports, presentations, guided tours, panel discussions and no-tie converse. By all accounts, the IV conference was entirely scientific and highly useful for the industrial community.
Out of 21 reports given at the conference, only seven were prepared by representatives of LAMSYSTEMS. The rest of the 14 speeches were made by guest speakers. The participants shared their experience on biosafety provision, the results of their tests and research, work on inspection and application of the personal protection equipment and clothing.
Among the latest LAMSYSTEMS products demonstrated at the conference, there were Class II biosafety cabinet SAVVY SL with power-driven front sash and portable isolator for patient transportation.