Romanian Distributor Visits LAMSYSTEMS
Representatives of S.C. SAPACO 2000 S.A., Bucharest, an exclusive distributor of LAMSYSTEMS products in Romania since 2017, visited our manufacturing site in the first half of June.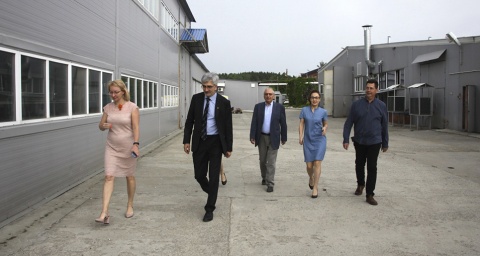 Our Romanian partners met the management and head technical specialists, visited all the production workshops and passed the training on commissioning, service and maintenance of LAMSYSTEMS equipment.
During their visit, the Romanian representatives discussed further cooperation possibilities as well as evaluated manufacturing and technological capacities for non-standard project development in LAMSYSTEMS.
The guests expressed their gratitude to our specialists for their hospitality, professionalism and pleasant time spent. They further pointed out to be impressed not only by the output capacities and technological equipment of the factory but also by the flexibility of the company when customizing the equipment.