New video on LAMSYSTEMS Clean Zones
What is a clean zone? How do clean zones of various ISO cleanliness classes differ? What materials and structures are used for clean zone production? That is what the new video LAMSYSTEMS Clean Zones is about.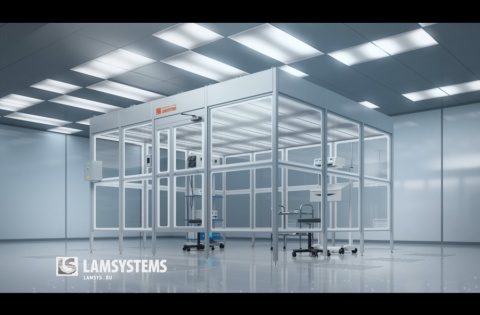 In most of the industries, there are technological processes that require strict air environment cleanliness. Among them are medical and pharmaceutical industries, microelectronics and biotechnology.

For more than twenty years, the specialists of LAMSYSTEMS have been creating complex clean room and clean zone engineering systems conforming to the specific requirements of each customer.
LAMSYSTEMS clean zones are already successfully used at a number of well-known organizations. Extensive experience and unique solutions of our specialists ensure creation of clean zones that conform to international standards as well as to the most extraordinary requirements of customers.