The Adjustment of Lighting Intensity in SAVVY SL Cabinets Is Available Now
Due to expansion of our geography as well as due to a wide range of application of our equipment in various fields, LAMSYSTEMS specialists have faced different requirement to the lighting intensity in the work zone of microbiological safety cabinets.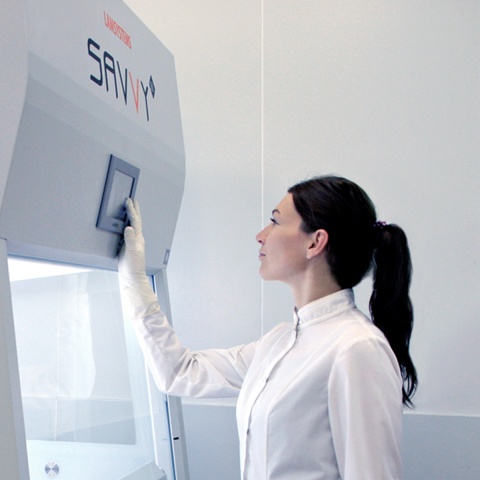 There are several factors that influence the level of lighting of a work place: a level of natural illumination that significantly differs in northern and southern countries; a cabinet location in respect to other sources of light; various types of operations carried out in the work chamber; personal perception of the lighting intensity by a user.

As a result, our specialists took a decision to equip SAVVY SL range with a possibility to adjust the intensity of lighting. Whereas, previously, the illumination had been constantly 2000 lx, from now on, the range from 750 lx (minimum illumination allowed by EN 12469:2000) to 2000 lx is available. The adjustment is carried out using the cabinet's control panel and is indicated in percentages with 1% increment.
LAMSYSTEMS specialists always pay attention to customers' needs and continuously enhance the ergonomics of our equipment. However, any technical modification is implemented only when our specialists make sure it would not impact the protection efficiency of our products. Therefore, the safety of the personnel is still our priority.