PCR Cabinet for Gene Amplification Work
PCR cabinets are designed for scientific research as well as for diagnostics in practical health and hygienic and epidemiological investigations (genotyping, infection diagnostics).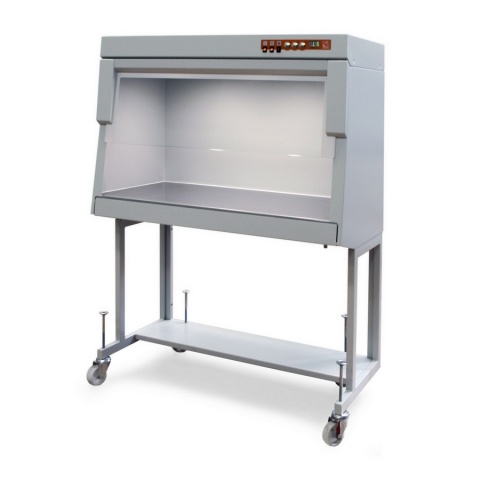 The PCR cabinet is a housing with a front opening through which an operator can manipulate things in the work area. The stainless steel worktop and the absence of seams on the cabinet frame provide the most reliable and safe environment for working with genes, such as gene amplification work. Additionally, the PCR cabinet is treated with a special enamel resistant to all disinfectors.
PCR cabinets from LAMSYSTEMS are provided with built-in connectors for connecting any laboratory devices for maximum comfort in the laboratory. The ultraviolet air recirculation system is installed above the working chamber and does not interfere with the operator in any way.
If you want to buy a PCR cabinet for gene amplification work for your laboratory, please contact our specialists to discuss all the details and establish the best price possible.