The Guinea-Russian Research Center of Epidemiology and Prevention of Infectious Diseases launched its laboratories on February 16, 2017.
The laboratory complex is designed for conduction of research by microbiological, immunoserological and molecular-genetic methods. The work is dedicated to detection of dangerous pathogenic agents of infectious diseases especially important to the Republic of Guinea. Capacity of the laboratory is 500 tests per day.
To fulfill the requirements of the sanitary regulations on works with I-II pathogenic groups the laboratory was supplied with a complex of engineering solutions and equipment of the LAMSYSTEMS brand:
microbiological safety cabinets, class II and III;
isolated zone-cabin equipped with own supply and exhaust ventilation system including H14 filters, a system of automatic maintenance of negative pressure, a pass gate and UV lamps.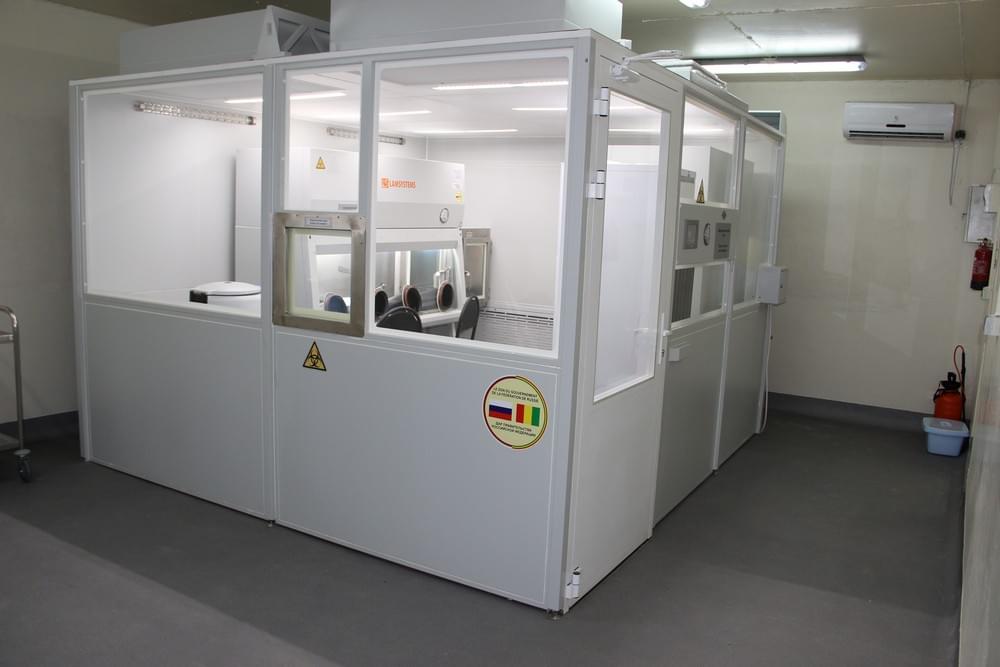 Protective zone-cabin is designed for work with biological and clinical samples tested for containment of pathogens of I and II groups and for conduction of the primary research steps. Microbiological safety cabinets are installed as part of the zone and provide primary protection to its maximum during works with especially hazardous infections.
The works in the laboratory complex are performed by the employees of the Federal Public Health Institution Russian Anti-plague Research Institute "Microbe" and of the State Scientific Center of Virology and Biotechnology "Vector" (Koltsovo). All of them received special training and acquired the permission to work with pathogens of I-II group. Local staff is also undergoing the training programs.