Description of the clean zones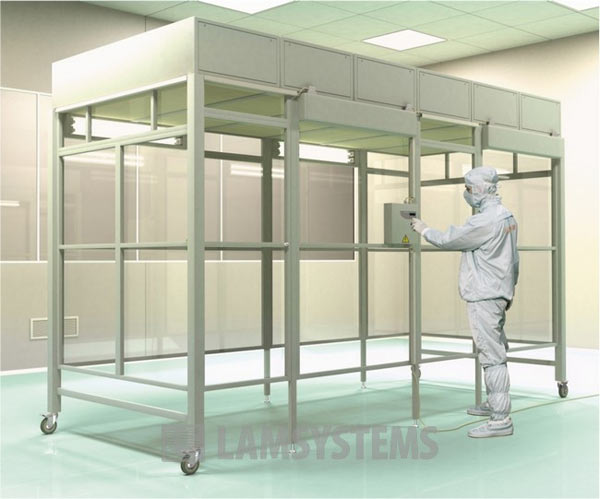 One of the effective ways to lower expenses when designing clean room complexes is dividing the clean room into local zones. These zones may differ from each other with the class of air cleanliness as well as with their functional meaning (protection of the product only or protection of the product and environment).
Therefore, within the clean room with a low class of cleanliness the clean zones may be installed above the critical areas of technological processes with cleanliness class higher than in the room where they are located.
What is a "clean zone"?
A clean zone is a local spatial structure which is constructed and used to minimize entry, generation and retention of particles within that zone.The clean zone is constructed as an independent object based on a "room in the room" structure.
Main purpose of the clean zones:
Maintenance of the air environment's indicated parameters in a local work area;
Product protection from the outward influences.
Parameters of the air environment maintained in the working area depend on the technological process performed in the clean zone; however, as a rule there is one parameter – air cleanliness (both microbiological and from mechanical particles).
Benefits of the clean zones
A clean zone may be used inside a clean room as well as in a regular room.
Small size of the zones allows locating them in any type of a room.
Regarding the air cleanliness level, the clean zones match with the clean rooms; however the zones are more cost-effective solution.
Clean zones are mobile – they can be used where needed at the moment (modular demountable construction).
Application area
Clean zones are used in all manufacturing areas with high requirements to the air cleanliness, for example in pharmaceutics, perfume and cosmetics production, food production, etc.
Order product