Portable Isolator (IZO.04)
Introduction to portable isolator X-BIO
---
A patient isolation unit was developed to protect patients with contagious infections during their transportation to a hospital. It is a portable device specifically designed for the transportation of highly infected patients who need some special medical care to a specific stationary center reserved for their care and treatment.
Moreover, a very significant use of a portable isolator is, as the name suggests, a proper isolation of a severe disease-ridden patient from the other people to prevent the transmission of contagious diseases from one person to the other.
Patient isolation units are used in cases where high level of isolation is mandatory, and prevention is beyond the scope of any other biological equipment. The portable isolator is a mobile enclosure that allows transportation of people suspected of being infected with especially hazardous diseases like plague, Ebola, Zika fever, etc. The isolation unit X-BIO can also be used for protection of immunocompromised or severely burnt patients from external contamination. So, the portable patient isolation units have a complete bio containment capacity and high safety levels.
Specifications of a transport bag for infected patient
A transport bag for the infected patient is a mobile device that serves the purpose of transferring the patient to a place selected for his care. Its specifications are discussed below:
Isolator is produced with high frequency welding (HFW) method with additional joint sealing where bands are bonded under high temperature.
External dimensions of the isolator: 2000х600х600 mm. Dimensions when folded: 460х550х600 mm. Weight: 22 kg.
Chamber gloves. The isolator can be equipped with four or more changeable chamber gloves ensuring safe manipulations inside.
Glove ports. Glove ports are oval-shaped and ergonomically located for operating convenience when working with the patient. Glove ports are additionally equipped with leak-tight zippers for extra protection.
System of patient fixation. There are two solutions for fixing patient's position inside the isolator: 1 – four-spot buckle for holding the body;2 – buckle for holding legs.
System of handbarrow attachement. Reliable (aviation) system for attaching the isolator to the handbarrow consists of safety belts.
Ports for connecting to external devices. Portable isolator is equipped with various ports for leak-tight connection of infusion solution tubes, drainage tubes, ECG electrodes and artificial lung ventilation systems.
Pass sluice. Isolator is equipped with a pass compartment with two leak-tight zippers. Zippers technologically exclude simultaneous opening and therefore forbid unprotected access inside the isolator through the pass.
Medical waste storage compartment. Medical help administered to the transported patient generates medical waste. Special compartment is designed for safe storage of such waste on the way to the medical facility.
Supply and exhaust ventillation system.An exhaust system ensures a restricted preset (positive or negative) pressure, and a supply system provides the necessary air inflow that guarantees well-being of a patient. Both of the systems are factory calibrated. Thus, a customer doesn`t need to set any operating modes or airflow velocities. Operating time on a single charge is 8 hours. The isolator can be plugged in a fixed 220-240/12V electrical outlet during its operation for charging.
Pressure control. A control system allows operation at various pressure modes (negative and positive). Negative pressure mode provides BSL-4 protection .
Emergency alarm.The control system is featured with an audible and visible alarm that indicates operating failures and automatically maintains the pressure in case of depressurisation.
Filters.Specially developed particle ULPA filters U16 (efficiency coefficient 99.99995%) with threaded joints are used in the isolator.Filters are designed for protection from solid or liquid radioactive or high frequency particles, aerosols, bacteria, and viruses.
Leak-tight zipper.Leak-tight zipper is located on the bottom of the portable isolator ensuring convenient loading and unloading of the patient.
Our quality control department ensures that all of the transport isolators conform to the stated specifications.
These are the details of our portable patient isolation unit that was introduced at the international exhibition MEDICA-2017. Our company is committed to manufacturing high quality and cost-effective equipment which is known for providing a combination of safety, protection, durability, and perfect efficiency.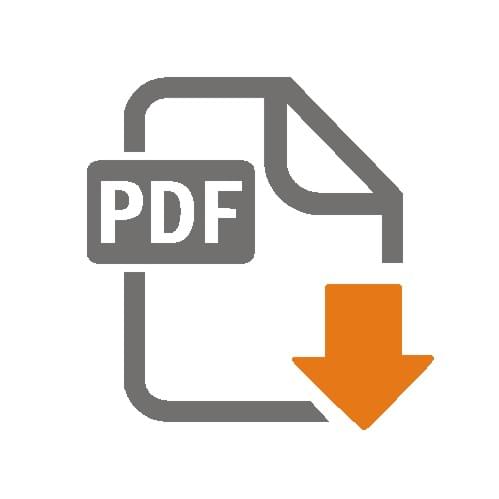 Download broshure